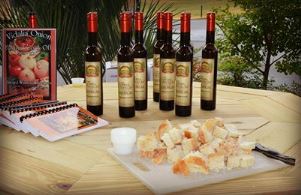 During the olive season, Terra Dolce Olive Oil can be purchased at the following places:
Buford Highway armers Market
5600 Buford Hwy NE
Atlanta, GA 30340
Golden Isles Olive Oil LLC
306 Redfern Village
St. Simons Island, GA 31522
High Cotton Uptown
48 North Jackson Street
Forsyth, GA 31029
Market on Margie
209 Margie Drive
Warner Robins, GA 31088
Mary's Interiors
115 Church Street
Vidalia, GA 30436
Phillips Pharmacy
306 E 1st Street
Vidalia, GA 30474
Pittman Family Farms
355 Cedar Crossing Rd. 
Lyons, GA 30436
Prima Olives
11030 Medlock Bridge Road
Johns Creek, GA 30097
Strippaggio
Emory Point
855 Emory Point Drive, Suite C
Atlanta, GA 30329
The Cook's Warehouse
1751 Tullie Circle NE
Atlanta, GA 30329
The Garden House
300 Durden St.
Vidalia, GA 30474
The Salt Table
51 Barnard St., Savannah, GA 31401
400 Airway Avenue, Savannah, GA 31408
Tanger Outlet, I-95, Exit 104, Pooler GA 31322
Uncle Don's Market
P.O. Box 20202
St. Simons Island, GA 31522
Glow Salon
654 NW Broad St.
Lyons, GA 30436
Elements Bistro & Grill
104 NW Broad St. 
Lyons, GA 30436
It can also be found locally in Lyons and purchased through our website. Our production season begins in late October. Our product is currently limited, but we will be increasing production soon.